Oral Surgeon – Buzzards Bay, MA
Meet Andrew Palermo, DMD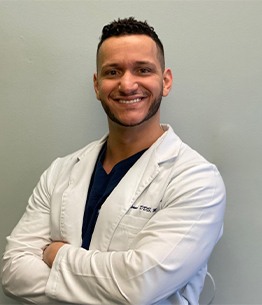 Dr. Andrew Palermo received his DDS from Columbia University College of Dental Medicine. Dr. Palermo continued his education at the University of Southern California, Herman Ostrow School of Dentistry, where he completed his Advanced Orthodontic Certification and his Master of Science in Craniofacial Biology.
Dr. Palermo believes in a team-based approach to dentistry, where the Doctor, Patient, and assistants all work together in improving his patient's oral care. He believes that the most exceptional treatment comes from a group working together on a common goal. Dr. Palermo loves building long-term relationships with his patients. The ability to see how his patient's oral health improves over time and loves to notice the part he is playing in improving his patient's overall health.
In his spare time, Dr. Palermo enjoys snowboarding, hiking, camping and being outdoors. He is a big wanderlust and loves to visit foreign countries and experience different cultures. Dr. Palermo is a member of the American Dental Association, and the American Association of Orthodontics.