Benefits of Dental Implants – Buzzards Bay, MA
The Gold Standard of Tooth Replacement
Modern dentistry offers a number of tooth replacement options. Each one boasts its own unique benefits. However, dental implants stand in a class all their own. They offer more and greater advantages than any alternative treatment. Continue reading this page to learn about some of the specific ways in which dental implants could improve your oral health, boost your confidence, and increase your overall quality of life.
Look & Feel Your Very Best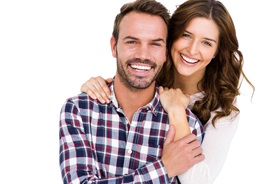 Dental implant posts, the prosthetic tooth roots, are usually quite dark. However, they virtually disappear once they are placed beneath the gumline. Moreover, the restorations that get placed on top of the implants are incredibly lifelike. Their size, shape, and color are all carefully designed to ensure that you enjoy optimum function and outstanding aesthetics. Onlookers are unlikely to have any idea that your beautiful smile is not a gift from nature.
Eat All Your Favorite Foods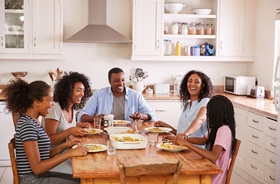 Some forms of tooth replacement, such as traditional dentures, require that you take certain precautions when you eat. Dental implants are different. Because they are anchored in the jawbone, they are sturdy enough to stand up to virtually any food. Whether you are enjoying a crisp salad, indulging in a savory steak, or munching on your favorite movie time snack, you can rely on your dental implants to serve you well.
Speak, Chew, & Smile with Confidence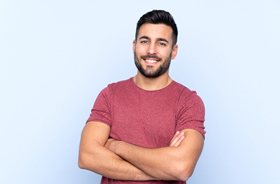 Traditional dentures may slip around in the mouth during eating and speaking. Not only are such incidents uncomfortable, but they can also be embarrassing. Dental implants and their restorations are designed to stay firmly in place through all of your everyday activities. You may very well discover that dental implants give you a big confidence boost, whether you are enjoying a meal with friends or trying to make a great first impression at your workplace.
Keep a Healthy, Happy Smile for a Lifetime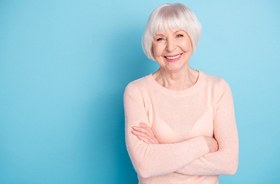 Traditional dentures typically last for 5 – 8 years before they must be replaced. A fixed bridge may last for 10 years or longer. Over the decades, periodically replacing these restorations can become bothersome and expensive. Dental implants, on the other hand, have the potential to last for a lifetime. As long as you practice proper oral hygiene, keep an eye on your overall health, and regularly visit your dentist, it is likely that your new teeth will serve you well for many years to come.
Quickly & Easily Care for Your New Smile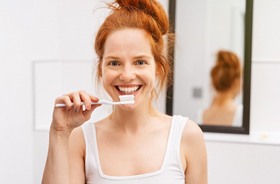 In many ways, caring for implant-supported teeth is similar to caring for natural teeth. Diligent oral hygiene is a must, and you should take care to avoid situations that might damage your mouth (such as playing sports without a mouthguard). During your implant treatment journey, your dentist will provide you with personalized coaching that will help you keep your new smile looking, functioning, and feeling its best.
Would you like to learn more about how dental implants might benefit you? The team at Canal Side Family Dental is eager to assist you. Contact us today to schedule your consultation.