Periodontist – Buzzards Bay, MA
Meet Mohamed Elazhri, DDS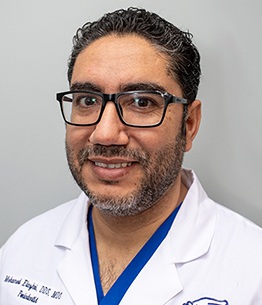 Dr. Mohamed Elazhri is a graduate of University of Detroit, Mercy School of Dentistry. He has a certificate of Advanced Graduate in Periodontics. Prior to attending dental school in the United States, Dr. Elazhri attended Tripoli University's Faculty of Dentistry, and earned his Bachelor's in Dental Surgery.
Dr. Elazhri is currently an Affiliated Professor at University of Detroit Mercy School.
Dr. Elazhri is a member of The American Academy of Periodontology and Implantology and a Member of the Libyan Syndicate of Dentistry.