About Our Buzzards Bay Dental Office Team
When you come to Canal Side Family Dental, you can look forward to experiencing the very best that modern-day dentistry has to offer from check-in to checkout. We have three amazing dentists ready to offer any service you and your family might need, our team will make sure your appointments are stress-free, and we only use the highest quality materials and latest technology. To learn more about why our patients love us (and you will soon!) read on below:
Late Appointments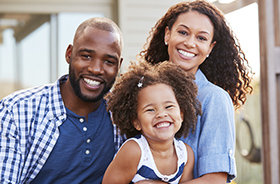 Life is busier than ever these days, and for parents, finding the time to schedule a dental appointment can seem nearly impossible between work, school, and extra-curricular activities. That's why we're proud to offer flexible hours that can work with even the most hectic schedule.
Exceptional Service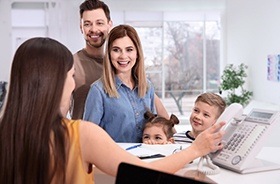 Most dental offices today are happy to treat every patient the same way. Whether they're coming in for a checkup or to get a dental implant, the goal is to get them in and out as fast as possible. At Canal Side Family Dental, we take the time and care to treat our patients like living, breathing people, not just another name on our schedule! Starting at your first appointment, our team will do everything they can to tailor your dental experience to your unique personality and needs so you're able to achieve a beautiful smile and enjoy a smooth experience at the same time.
World Class Dental Team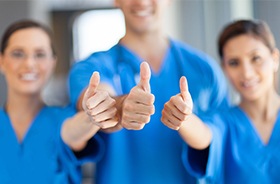 You'll learn to love our team starting at your very first visit! Each member has years of dental experience and consistently takes hours of continuing education to improve their skills, but most importantly, they are just a group of kind individuals who will always have your best interest at heart. Whether you're scheduling an appointment or need help going over financial options, you can trust our team to take care of you like you're a part of the family.
Our TRUE Values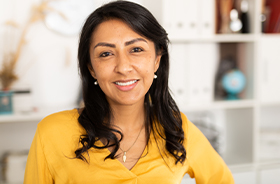 As a 42 North Dental supported practice we abide by TRUE values: Teamwork, Respect, Urgency, Excellence.
Canal Side Family Dental and 42 North
The Practice is a 42 North Dental Care, PLLC practice and is owned and operated by dentists Dr. Samuel Shames, DMD. and Dr. Ronald Weissman, DMD. The Practice is supported by 42 North Dental, LLC, a dental support organization that provides non-clinical administrative and business support services to the practice. 42 North Dental, LLC does not own or operate the dental practice or employ dentists to provide dental services. Find more information about 42NorthDental, LLC and the dental practices it supports at 42northdental.com.