Direct Bonding – Buzzards Bay, MA
A Fast Fix for Flawed Teeth
Do you have a tooth or two whose appearance bothers you? Perhaps there is a chip out of one of your front teeth that is always obvious when you smile, or maybe one tooth has some embarrassing discoloration. Whatever the cause for your discontent with the way your teeth look, we may be able to fix the issue via direct bonding. This fast and cost-effective cosmetic treatment could disguise the imperfections in your teeth and help you to achieve a truly beautiful smile.
Why Choose Canal Side for Direct Bonding?
1

Experienced, friendly staff

2

Convenient appointment times

3

Fast, efficient, and empathetic treatment
What Is Direct Bonding?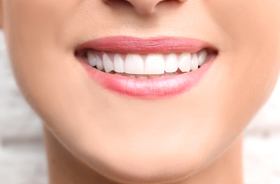 Direct bonding, which is sometimes called dental bonding, uses a composite resin — the same material that we use for tooth-colored fillings — to reshape teeth and change their appearance. It has a purpose similar to porcelain veneers; both treatments are meant to disguise aesthetic imperfections in teeth and reveal a more attractive smile. However, whereas an individual may opt for a full set of veneers to create a dramatic transformation, bonding is usually used to alter the look of just one or two teeth.
How Does the Bonding Process Work?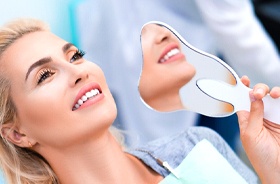 To prepare the tooth for the bonding, we dry it and use an etching solution to roughen its surface. Then, we apply the resin to the tooth. Once it is the desired shape, we use a special light to harden it. Since the bonding material is shade-matched to blend in with the surrounding enamel, the final result should be quite natural-looking.
The entire process takes just one appointment, with an average application time of 30 – 60 minutes per tooth. In most cases, no anesthesia is necessary. Since the light hardens the resin so quickly, you will be able to use your treated tooth immediately after your appointment.
Why Might I Consider Direct Bonding?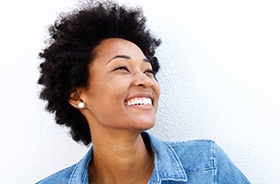 Direct bonding may be an appropriate treatment for you if:
You are ready to transform one or a few of your teeth.
You want a cost-effective solution to your smile's imperfections. Direct bonding is significantly less expensive than porcelain veneers.
The teeth you wish to have treated are not regularly exposed to a lot of chewing force. Although the resin is quite durable, it is more prone to breakage than porcelain veneers.
You have excellent oral hygiene habits. The composite resin may stain over time. Good oral hygiene can slow down or prevent the discoloration.
How Long Does Direct Bonding Last?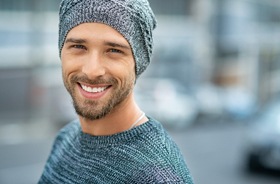 The average life expectancy of cosmetic dental bonding is 5 – 10 years. The longevity of your treatment may be longer or shorter, depending on your daily habits and whether your bonding is exposed to any forces that could break it. When you visit us for checkups, we will examine your bonding and let you know if replacement or repair is necessary.
Would you like to learn more about direct bonding and find out if it is right for you? Contact Canal Side Family Dental to schedule your cosmetic consultation.