Advanced Dental Technology – Buzzards Bay, MA
Experience State-of-the-Art Dental Care
The tools of modern-day dentistry are much different than the ones you likely saw as a child. Now, our team is able to utilize the latest digital technology to find, diagnose, and treat dental issues in record time, all while keeping our patients much more comfortable. The dental field is constantly evolving, and we work hard to stay on the cutting-edge, so we can always provide our patients with the most up-to-date treatments. Learn more about some of our state-of-the-art tools below.
Digital X-Rays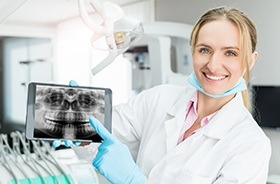 We use X-rays every single day to catch dental problems before they're even visible to the naked eye, and in order to make this tool faster and safer than ever, we've gone fully digital. Compared to traditional film-based X-rays, digital X-rays take much less time to develop images, they don't require toxic chemicals to do so, and they even emit up to 80% LESS radiation. Plus, the images can be instantly displayed and manipulated on a chairside monitor, so you can easily understand what your dentist is seeing.
Intraoral Camera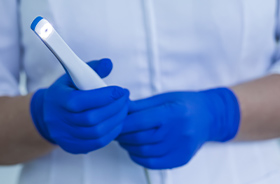 At Canal Side Family Dental, we want our patients to have all the information they need to make confident decisions about their oral healthcare, which is why we like to use our intraoral camera. This small device is no larger than a pen and fits easily in the mouth to capture close-up, high-resolution images of the teeth and gums. We can then display the images on a chairside monitor, helping you see your smile from every angle. These will make it much easier for you to understand your dental needs and why you might benefit from a specific treatment.