Tooth-Colored Fillings – Buzzards Bay, MA
The Seamless Way to Treat Tooth Decay
For many years, a mix of metals called silver amalgam was the primary material that dentists used to address tooth decay. While the amalgam was very sturdy, it did come with some significant downsides. For example, it is quite dark and clashes with the color of the tooth enamel around it. Today, most dental offices have abandoned the use of amalgam and use tooth-colored fillings instead. This aesthetically pleasing treatment presents an effective way to stop cavities that will not interfere with your smile's aesthetics.
Why Choose Canal Side Family Dental for Tooth-Colored Fillings?
1

Comfortable Treatment in a Welcoming Environment

2

Natural-Looking Results

3

Evening Appointments Available
What Are Tooth-Colored Fillings?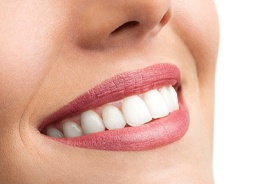 Tooth-colored fillings are composed of a flexible composite resin. The resin contains tiny particles of glass, plastic, and other biocompatible materials. It is easy for your dentist to shade-match the resin to blend in with the color of the dentition that surrounds it. It is so natural-looking that it is the same material that we use for cosmetic dental bonding.
How Do Tooth-Colored Fillings Work?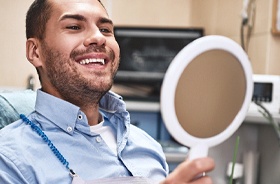 The tooth-colored filling process usually takes less than one hour. Here is a general overview of how it works:
We make sure you are comfortable. Usually, this means that we numb the tooth that will receive the filling. However, local anesthesia is not always necessary if a cavity is relatively shallow.
Your dentist removes decayed tissue from within the cavity.
The resin gets inserted into the cavity. Then, a special curing light hardens the resin in a matter of seconds.
Your dentist adjusts the fillings size and shape so it will not interfere with your bite.
You will be able to eat and drink immediately after your procedure. However, you may find it beneficial to avoid hot, cold, and sticky foods for a few days.
Do I Need a Tooth-Colored Filling?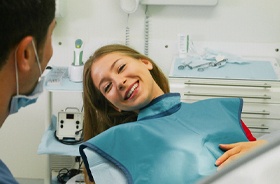 Here are some indications that you may benefit from a tooth-colored filling:
You have old metal fillings that you would like to replace with something more aesthetically pleasing.
You notice a visible hole in a tooth or that one of your old fillings has fallen out.
One tooth is particularly sensitive to hot and cold temperatures.
Your floss or food always seem to get caught on a particular tooth.
Benefits of Tooth-Colored Fillings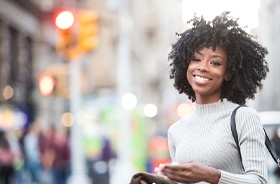 The most obvious benefit of tooth-colored fillings is their beauty. However, they offer a number of additional advantages, including:
They require less tooth preparation than amalgam fillings
They contain absolutely no metal and no mercury (silver amalgam fillings are about 50% mercury, which is known to be a toxic material)
They bond with the surrounding dentition, creating a tight seal that protects against leakage
With proper care, they have the potential to last for several years
Do you believe that you could benefit from a tooth-colored filling, or would you like to learn more about this restorative service? The team at Canal Side Family Dental is ready to help you. Contact us today.