Tooth Extractions – Buzzards Bay, MA
Extractions Can Be Safe, Comfortable, & Stress-Free
Our dentists will go out of their way to help you maintain strong, natural dental structure that stands the test of time — but sometimes, tooth extractions can become an unfortunate inevitability. We have plenty of experience with this type of advanced care and will do all we can to demonstrate that extractions can be safe, comfortable, and stress-free. We will also arrange reconstructive care as needed to rebuild the lost tooth or teeth as soon as possible. Please contact us today in Buzzards Bay, MA if you have any concerns or would like to schedule an appointment.
Why Choose Canal Side Family Dental for Tooth Extractions?
1

Compassionate & Highly Trained Dentists

2

State-of-the-Art Dental Implants for Tooth Replacement

3

Your Comfort Is a Top Priority
Reasons Why Tooth Extractions Are Necessary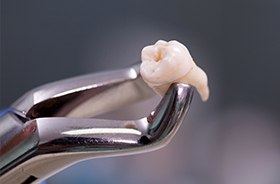 While it is never our first choice to remove a tooth, in some situations, it is the absolute best thing we can do to protect someone's oral and overall health. We may choose to extract a tooth if:
It is too damaged or decayed to be safely restored with a crown, filling, inlay, or onlay.
Advanced periodontal disease has deteriorated the bone supporting a tooth.
Decay or infection in one tooth is starting to affect those around it.
One of a child's primary teeth has stayed too long and is threatening the health of incoming adult teeth.
It is necessary to make more room in the mouth for dentures or orthodontic treatment.
The Process of Removing a Tooth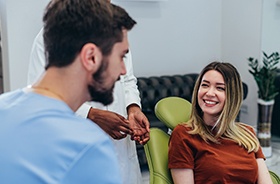 In most cases, tooth extractions are pretty straightforward. First, we numb the patient's mouth to help them be as comfortable as possible. Next, we use an instrument called an elevator to lift the tooth out of its socket. We then grip the tooth with forceps and move it back and forth in order to break the ligament that was holding it in place. After the tooth is removed, we use gauze to control any bleeding.
Following your extraction, we may talk to you about your options for tooth replacement. You might be eligible for a bridge or dental implant.
Tooth Extraction Aftercare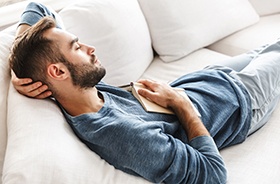 Here are some steps you can take to facilitate a smooth recovery:
Take mediations as prescribed by our team.
After the initial 24 hours, start regularly rinsing your mouth with warm salt water.
Do not smoke.
Do not use drinking straws.
Keep your head propped up on pillows when you are resting.
Avoid strenuous physical activity.
Resist the temptation to touch your extraction site with your tongue or fingers.
Attend all follow-up appointments as recommended so we can replace your lost tooth in a timely manner. This can help you to avoid complications like dental drift and future tooth loss.
Understanding the Cost of Tooth Extractions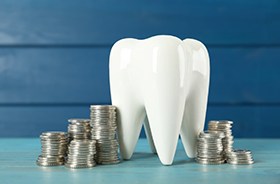 There is no universal cost of tooth extractions; the price can depend on a number of different factors. When you come in for your consultation, we will be able to provide a personalized estimate. We will also be glad to help you explore payment options, such as insurance and financing. You should not let concerns about money hold you back from getting necessary care; the cost of tooth extractions is accessible for most patients.