Root Canal Therapy – Buzzards Bay, MA
We Rescue Hurting Teeth & Keep Them Stable
Many patients want to run for cover when they first hear the words "root canal" in the dentist's office, but this service's bad reputation is definitely unfair. Root canal therapy is a very safe and highly successful procedure that eliminates dangerous bacteria from within an infected tooth, helping a damaged tooth avoid extraction and remain as part of your confident smile for years to come. If you are struggling with a bad "toothache," don't wait – contact Canal Side Family Dental today!
Why Choose Canal Side for Root Canal Therapy?
1

World-Class Dental Team

2

Focus On Patient Comfort & Satisfaction

3

Same-Day Emergency Appointments Available
How Does Root Canal Therapy Work?
It's possible for a dental infection to reach the delicate internal nerve of a tooth, and this usually causes quite a bit of pain. In order to relieve this pain and save the tooth, our team can provide a safe and effective root canal. We'll simply remove the infected tissue from inside the tooth, sanitize the tooth, replace the tissue with a material called gutta percha, and then we'll rebuild the enamel using a filling or dental crown (usually at a follow-up appointment). Thanks to modern-day dental techniques, this often-feared procedure is now no more painful than getting a small filling.
Understanding the Cost of Root Canals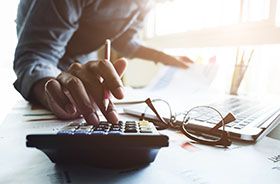 The cost of a root canal in Buzzards Bay can vary from patient to patient. During your consultation, we will be able to provide a personalized price estimate. We will also assist you as you consider your payment options, such as financing and insurance. We want paying for your treatment to be as stress-free as possible!