New Buzzards Bay Dental Patients
Welcome to Canal Side Family Dental! If you're new to our dental office, then this is the page for you! Below, you'll find information about what to expect during your first visit, our dental insurance policy, financing options, and even a link to our current offers. If you have any questions after reading over this page, be sure to give us a call today. We look forward to meeting you and can't wait to welcome you into our patient family!
Your First Visit
When you come to see us for the first time, we'll have one simple goal in mind: to get to know you and your dental needs the best we can so we can figure out your personalized treatment plan. After being greeted by our front desk, you'll be escorted to your treatment room where a member of our team will begin the appointment by taking a few diagnostic images and X-rays. From there, you'll get to meet your dentist, who will perform a comprehensive oral exam and look over the images. They'll then go over their observations with you, suggest any additional treatments you might need, and then you'll have a chance to ask any questions you like.
Patient Forms
As comfortable as our waiting room is, we know you probably want to spend as little time in it as possible! To help speed up your check-in process, you now have the option to download and fill out our patient forms in the comfort of your own home. When the day of your appointment arrives, just bring the completed forms with you, and we'll get you in to see your dentist right away. This can easily save you 15-20 minutes! Please let us know if you have any issues accessing our forms.
Ortho Treatment Form Perio Treatment Form Patient Registration Forms
Dental Insurance
We understand that a large percentage of our new patients are going to have dental insurance, which is why we're prepared to help them get as much out of their benefits as possible. Our team has plenty of experience working with plans from many different providers, so we'll make the process of using your coverage nice and easy. We'll even be able to go over your benefits with you so you know exactly what is and isn't covered. To learn more about how we can use your particular plan to help you save, contact us today.
Dental Financing
Do you currently NOT have dental insurance? Do you want a cosmetic procedure that isn't covered by your plan? If so, you can quickly sign up for a low-to-no interest payment plan with CareCredit by clicking on the link below. CareCredit is a third-party financier that has already helped many of our patients more easily afford their dental care, and they have plans designed to work with any budget. Click on the link below to learn more!
Essential Dental Plan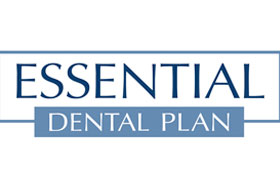 At Canal Side Family Dental, we are happy to accept Essential Dental Plan, which is an alternative to traditional dental insurance! For a flat yearly fee, you will have access to FREE exam and X-rays, as well as valuable discounts on a wide variety of other important services, including fillings, crown, bridges, and much more. The plan activates immediately and contains no waiting period, no annual maximums, and no exclusions based on pre-existing conclusions.
Sign Up for the Essential Dental Plan
New Patient Offers
We know that visiting a new dental office, even if they seem like a good fit, can be a bit of a nerve-wracking experience, so to make things easier, we're happy to offer a number of offers and discounts only for new patients. With them, you'll be able to take care of your teeth, get to know our dental office, and save money all at the same time! You can explore and even redeem our current offers by clicking on the links below.