Smile Makeover – Buzzards Bay, MA
Your Custom Path to Your Ideal Smile
Many people have complex or extensive dental problems that affect both the appearance and health of their teeth. Oftentimes, a single treatment is not enough to address such issues. That is where our smile makeover service comes into the picture. This customized treatment plan aims to address all the problems that rob teeth of their functional and aesthetic potential. Keep reading below to learn more about what is involved in a smile makeover and how this service may benefit you.
Why Choose Canal Side Family Dental for a Smile Makeover?
1

Compassionate, Attentive Staff Members

2

>Convenient Appointment Times

3

Broad Range of Services Available
Do I Need a Smile Makeover?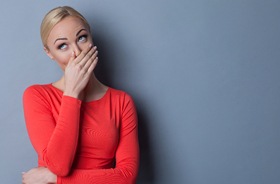 Here are some indications that a smile makeover might be a fit for your circumstances:
You have missing or broken teeth
You have other oral health issues that affect your bite alignment or make it difficult for you to chew food
You have old metal restorations that affect your smile's appearance (or you have old porcelain restorations that have lost their original beauty)
Your teeth suffer from significant discoloration
You hesitate to smile in social situations because you are bothered by the way your teeth look
When you visit us for your consultation, we will examine your teeth and let you know if a smile makeover could benefit you.
What Dental Services Can Be Used in a Smile Makeover?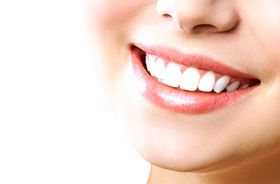 A smile makeover often involves two types of services: cosmetic treatments and restorative treatments. Depending on the patient, a smile makeover treatment plan might involve:
Dental implants to replace missing teeth
Orthodontics (perhaps Invisalign® or traditional braces) to correct bite problems and address the aesthetic issues of misaligned teeth
Porcelain crowns to fortify and protect weak, damaged teeth
Porcelain veneers or cosmetic bonding to disguise flaws in the teeth, such as severe discoloration or chips and cracks
Teeth whitening to remove even deep-set stains
Gum recontouring to create a more even, more proportionate gumline
The Smile Makeover Process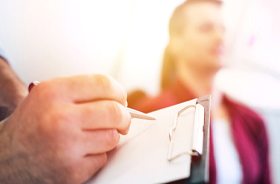 The smile makeover process starts with a consultation. Your dentist will examine your teeth and learn about your goals and expectations for treatment. Then, they will get to work on putting together your custom smile makeover plan. Once treatment begins, you could have your new look in as little as a few weeks. In other cases, the process may take several months from beginning to end. Our team will be available to answer your questions and support you every step of the way.
The Lasting Benefits of Smile Makeovers
When you invest in a smile makeover, you may experience the following benefits:
Improved dental function. You may regain the ability to eat all of your favorite foods without pain or hassle.
A lower risk of future dental problems. Restorations protect teeth and prevent existing problems from worsening. Orthodontic treatment can reduce the risk of TMJ disorder and other painful issues. Also, your desire to care for the results of your smile makeover may motivate you to stick to excellent oral hygiene habits.
Heightened confidence. Patients who undergo a smile makeover love to show off their new look!
A more youthful appearance. Missing, broken, and discolored teeth are often associated with old age. Straight, bright, healthy teeth are often seen as a sign of youth. They can also detract attention from any signs of aging on other areas of your face.
Are you ready to schedule your smile makeover consultation? Contact Canal Side Family Dental today.