Gum Disease Treatment – Buzzards Bay, MA
Keep Your Entire Smile Protected
By far, the number one oral health problem across the entire planet isn't cavities, but periodontal disease, better known as gum disease. This is a bacterial infection that can develop along the gum line and roots of the teeth if plaque and bacteria are allowed to accumulate on them. While gum disease has very minor early symptoms, left untreated, it can easily develop into the leading cause of tooth loss in the US! It's even considered a risk factor for many non-dental related illnesses, such as diabetes, heart attack, stroke, and dementia.
Why Choose Canal Side for Periodontal Therapy?
1

In-Office Periodontist

2

Insurance Welcomed & In-Office Savings Plan Available

3

Dedicated Deep Cleanings
Don't Wait To Reach Out For Help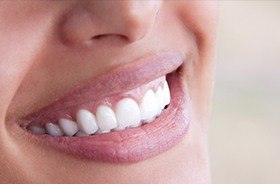 At Canal Side Family Dental, we take care of our patients' entire smiles, so we keep a close eye on the gums so we can react at the earliest sign of infection. If we believe that you or a loved one may have gum disease, we can provide a number of targeted treatments designed to get the infection under control and eliminate it at its source.
Do I Have Gum Disease?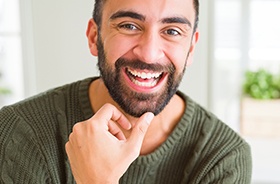 Here are some of the most common symptoms of gum disease you should look out for:
Red, swollen, and tender gums
Gums that bleed whenever you brush or floss
Persistent bad breath (halitosis)
Receding gums (teeth appear longer)
Loose teeth
Sores along the gum line
Increased dental sensitivity
Scaling & Root Planing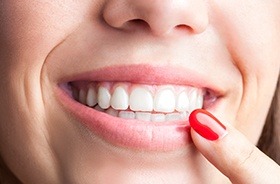 If we're able to catch gum disease early enough, we can usually manage it with standard dental cleaning. However, if we need to go a little further, we'll use scaling and root planing, which can be thought of as a cleaning that is solely focused on the gums. We'll start by removing any plaque and tartar buildup from around and below the gum line, and then we will gently smooth out the rough surfaces of the teeth's roots. Why do this? This helps lower the chances of plaque gathering along the gums in the future, protecting a patient from reinfection.
Antibiotic Therapy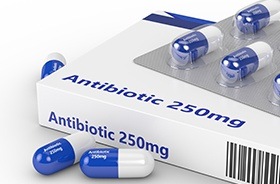 After an initial periodontal cleaning, it's still possible for bacteria to remain hidden deep below the gum line. To kill it, we can apply a topical antibiotic called Arestin, which looks like a powder but is actually made up of thousands of tiny microspheres, each one filled with a powerful antimicrobial agent. Once on the gums, Arestin slowly dissolves, enabling the medicine to reach any leftover bacteria.