Emergency Dentist — Buzzards Bay, MA
Get Urgent Dental Care Right Away
Just like any kind of emergency, dental emergencies never seem to happen when someone is prepared. No one really expects a knocked-out tooth or severe toothache to ruin their day, but it happens all the time here in Buzzards Bay. We understand that urgent situations require urgent care, so if you find yourself in the middle of a dental emergency, pick up the phone and give Canal Side Family Dental a call. We will work to see you as quickly as possible and get you out of pain right away!
Why Choose Canal Side Family Dental for Emergency Dental Care?
1

Modern Dental Technology for Maximum Comfort

2

Same-Day Emergency Appointments Available

3

Numerous Options to Make Emergency Dental Care Affordable
What to Do in a Dental Emergency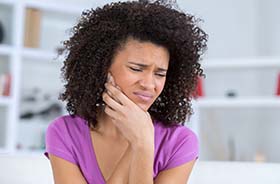 Although it may be easy to panic in a dental emergency, we encourage you to stay calm! Keeping a level head during these scary situations will help you act quickly and correctly when it matters most. Thankfully, having the experienced and compassionate dental team here at Canal Side Family Dental on your side during a dental emergency can make a world of difference. Should you encounter a dental emergency, follow these steps:
Give us a call right away so we can schedule your same-day appointment and give you first-aid instructions.
Come in for an emergency exam, likely within the same day you call us, so your Buzzards Bay emergency dentist can evaluate your situation right away.
Review the findings and make a plan with your dentist for getting your oral health back on track in a way that works best for you
Get urgent dental care right away thanks to our talented team and state-of-the-art technology. We will work quickly to relieve your pain and repair your teeth so you can get back to enjoying a healthy smile.
The Most Common Dental Emergencies
There are two major types of dental emergencies that patients should be on the lookout for. The first type is sudden and unexpected – physical accidents that may result in broken, fractured, or completely knocked-out teeth. The second type develops at a more gradual pace and occurs when tooth decay worsens over time, leading to a severe oral infection that is often better known as a "toothache." Dr. Adelstein, and Dr. Mortelliti all have plenty of experience with both types of emergencies and will be able to assist you by relieving pain and providing restorative solutions. Here are some helpful tips for handling some of the most common dental emergencies.
Understanding the Cost of Dental Emergencies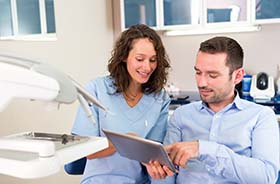 No two dental emergencies are like, and their costs can vary wildly as well. Some symptoms may be treatable with a simple prescription, while others could require more involved reconstructive care, such as the placement of a dental implant or a custom-made dental crown. At Canal Side Family Dental, we will focus on providing relief first from serious pain and then create a comprehensive breakdown of further costs and care options so that patients have everything they need to make an informed decision. We will also be happy to file insurance claims and arrange affordable payment plans through CareCredit when needed.
How to Prevent Dental Emergencies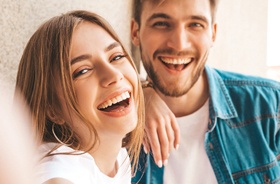 Our emergency dental office in Buzzards Bay is always ready to help you cope with urgent oral health problems. However, we hope you can avoid such problems to begin with. To help you reduce your risk of encountering a dental emergency, we have put together a list of practical, simple tips. You can find them below.
Visit Your Dentist Regularly for Preventive Care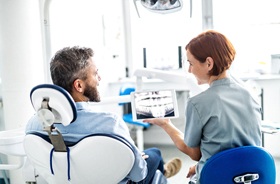 Everyone should visit their dentist at least twice a year for a cleaning and checkup. At these preventive appointments, your hygienist will remove plaque and tartar from your teeth, reducing the risk that you will develop cavities or gum disease in the future. Your dentist will thoroughly examine your teeth, looking for signs of any problems and recommending treatment before minor issues turn into major ones that may necessitate an emergency appointment.
Maintain Excellent Oral Hygiene at Home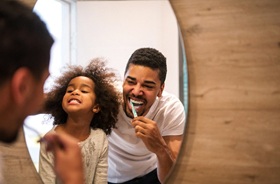 One of the most powerful things you can do to prevent dental emergencies in Buzzards Bay is keep up with oral hygiene at home. Brushing and flossing remove plaque from your teeth, lowering your risk of cavities that might develop into major spots of decay. Drinking plenty of water, properly cleaning any dental restorations you may have, and perhaps using a mouthwash can also be key parts of your oral hygiene routine.
Choose Your Foods Carefully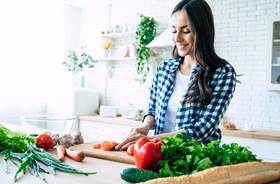 Smart dietary choices can play a huge role in preventing cavities and dental infections. You should enjoy sugary treats only in moderation. It is best to avoid acidic drinks, such as soda and sports beverages, as much as possible (even if they are the sugar-free variety) because they could erode your tooth enamel. Hard foods, like jawbreaker candies, have the potential to break your teeth, so you should never bite down on them. Try to eat a diet that is rich in tooth-friendly nutrients, like calcium, vitamin D, and vitamin C.
Wear a Mouthguard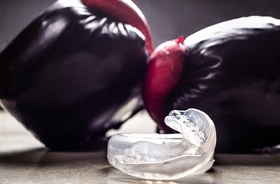 If you play sports, you are at risk of injury to your teeth and gums. Fortunately, a mouthguard can do much to lower that risk. Custom mouthguards from a dentist tend to be more effective and comfortable than ones that you can purchase over the counter.
If you grind your teeth at night, you may require a different type of mouthguard, one that can place a barrier between your upper and lower teeth and prevent them from harming one another.
Do Not Use Your Teeth as a Tool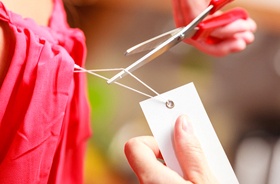 It can be tempting to use your teeth to open packages, tear the tags off of clothing, or trim your fingernails. However, using your teeth for any purpose other than eating is never a good idea. You might accidentally chip your enamel or even cause a tooth to break altogether. Carrying a small multi-tool with you may do much to help you resist the urge to use your teeth for anything that might cause them harm.
Dental Emergency FAQs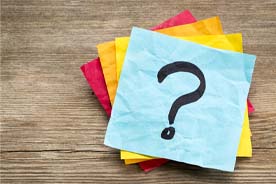 Our team is ready to serve as your emergency dentist in Buzzards Bay. Before you entrust us with your urgent oral healthcare, however, you may want to learn more about dental emergencies and how to handle them. Below, you will find the answers to some frequently asked questions. If you do not see the information you were hoping for, give us a call so we can personally assist you.
Will My Toothache Go Away on Its Own?
Teeth cannot heal themselves. Therefore, your toothache is unlikely to go away on its own. However, there are a few exceptions. For example, if your pain is caused by something near your tooth, rather than the tooth itself, it is possible that the situation will resolve without professional treatment. It is also possible for the nerve inside a tooth to die. Once that happens, it can no longer send pain signals to your brain. However, the infection that caused the toothache in the first place may still be present, and it could continue to spread into nearby tissues. Really, any type of toothache is a reason to call your dentist right away.
Should I Visit the Emergency Room First for Dental Emergencies?
Unfortunately, most hospitals do not have the equipment or training to properly handle a dental emergency in Buzzards Bay. They will likely encourage you to visit your dentist as soon as possible. Of course, there are some exceptions. If you are bleeding excessively, have a high fever, or are experiencing any other life-threatening symptoms, you should certainly go to the ER right away. Later, you can visit our practice for follow-up care. In all other urgent oral health situations, however, it is best to see a dentist first.
What Is Causing My Jaw Pain?
Jaw pain can have many causes. Often, chronic bruxism (teeth grinding and clenching) is to blame. It can damage the teeth and strain the muscles around the jaw. Injuries, TMJ disorder (TMD), and impacted wisdom teeth can also contribute to jaw pain. Any sort of discomfort in the jaw merits a visit to your dentist. We can evaluate the situation, offer tips for at-home care, and if necessary, perform professional treatment with the goal of providing long-term relief.
What Should I Keep in My Emergency Dentistry Kit?
Having an assortment of first-aid items on hand will help you to deal with your dental emergencies as efficiently as possible. Here are some things that it would be good to have ready:
A small storage container with a lid (to protect lost teeth or restorations)
Sterile gloves (nitrile is best)
Dressings and gauze pads
Cotton balls
An anti-inflammatory pain reliever (ibuprofen works well)
Dental cement or a similar product
Denture adhesive
A topical anesthetic
Dental floss
An ice pack
Your dentist's phone number
Your dental insurance information
An updated list of your current medications and any medical conditions that you have been diagnosed with