Veneers – Buzzards Bay, MA
Disguise Your Smile's Flaws
At Canal Side Family Dental, we place a heavy emphasis on helping our patients improve and maintain their oral health. However, we also recognize the role that teeth can play in our patients' emotional well-being. Attractive teeth can bolster a person's confidence and make others perceive them as being younger and more successful. That is why we are proud to serve as a cosmetic dentist in Buzzards Bay. One of the most transformative cosmetic treatments that we offer is veneers.
Why Choose Canal Side Family Dental for Veneers?
Experienced Team of Dentists
Treatments Custom-Designed for Each Patient
Convenient Appointment Times
What Are Dental Veneers?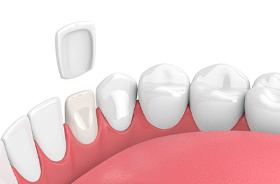 Veneers in Buzzards Bay are thin, custom-cut pieces of porcelain or ceramic that we permanently attach to the fronts of our patients' teeth. The veneers are able to disguise a broad range of imperfections, including:
Minor dental misalignment
Discoloration
Cracks and chips
Teeth that appear too small
Asymmetrical teeth
And more!
Veneers are an extremely durable cosmetic solution that has the potential to last for 15 – 20 year or longer (many cosmetic treatments last just a few years). They are stain-resistant, incredibly natural-looking, and customized to meet each patient's preferences and desires.
The Process of Getting Veneers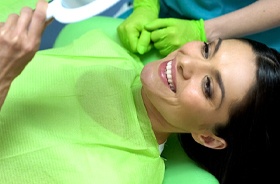 If you are interested in receiving veneers, contact us to schedule a cosmetic consultation. We will evaluate your oral health, help you compare your treatment options for improving your teeth's appearance, and design a custom plan to help you reach your goals. If you have specific goals in mind for your smile — for example, if you want your teeth to be a particular shape or color — be sure to let us know.
If we determine that veneers are a fit for you, we will prepare your teeth by removing a sliver of enamel from them. This step is necessary to ensure that your veneers will not make your teeth look bulky or unnatural. Then, we will take some images and impressions of your teeth. A dental laboratory will use that information, along with detailed notes from our team, to create your custom veneers.
You will wear temporary veneers for a brief period while the laboratory fabricates your permanent ones. When they are ready, you will return to our office. After we verify that the veneers are an ideal fit for you, we will attach them to your teeth.
The Benefits of Veneers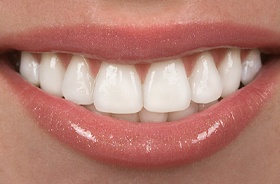 Some of the most outstanding benefits of veneers include:
Longevity. Veneers may last for a decade or longer before replacement becomes necessary.
Easy maintenance. Caring for veneers is simple and does not require patients to make any time-consuming changes to their daily oral hygiene routine.
Natural appearance. Porcelain bears a close resemblance to natural tooth enamel. It even reflects light in a similar way. Your dentist will shade match the porcelain to the surrounding dentition so it blends in seamlessly.
Stain resistance. Porcelain is nonporous, which means that things like coffee and red wine will not soak into it and cause discoloration. You can expect your veneers to maintain their original luster for a long time.
No cavities. Of course, you will still need to care for the teeth beneath the veneers. However, the veneers themselves will not deteriorate as they are exposed to all of your favorite foods and drinks.
Understanding the Cost of Veneers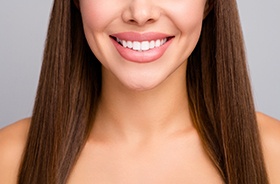 The cost of veneers is higher than that of many other cosmetic treatments. However, they can be viewed as a wise investment due to their longevity, beautiful appearance, and other benefits. Of course, they are not ideal for everyone. During your consultation, we will help you compare the pros, cons, and prices of all you cosmetic dentistry options.
Veneer FAQS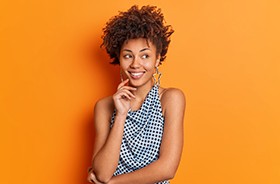 Veneers in Buzzards Bay have the potential to powerfully transform your smile. However, they represent a big investment of money, so it is understandable if you want to gather as much information as possible before you schedule your consultation. To help you out, we have compiled a list of answers to some of the most commonly asked questions about this treatment. If you want further explanation on anything you discover here, please give us a call.