Dental Crowns and Bridges – Buzzards Bay, MA
Fast and Seamless Smile Repair
Decay, trauma, genetics, or other circumstances may have left you with a smile that falls short of its true potential. Thankfully, modern dentistry offers a number of treatments that can restore damaged or missing teeth, helping you to once again enjoy full dental function and an attractive grin. At Canal Side Family Dental, we often help our patients gain improved oral health through traditional dental crowns and bridges.
Why Choose Canal Side for Dental Crowns and Bridges?
1

All-Porcelain Materials Available For Premium Aesthetics

2

Comprehensive, Customized Treatment Plans Based Around Each Patient's Goals

3

Implant-Retained Tooth Replacement Options Available
What Is a Dental Crown?
Dental crowns in Buzzards Bay are custom prosthetics that fit over the entire visible portion of a tooth. A crown can protect a damaged tooth from further harm and bring back its function and appearance. Patients often require this type of restoration after root canal therapy, if they have a cavity that is too large for a filling to treat, or if they have a misshapen tooth that they wish to disguise.
Dental crowns may be made of various materials, including metals like silver and gold. However, since metals tend to clash with the color of the teeth around them, we prefer to use all-porcelain restorations. They closely resemble natural tooth enamel, thus enabling you to show off your treated smile with total confidence.
What Is a Dental Bridge?
A dental bridge in Buzzards Bay is used to replace between one and three missing teeth. There are a few different types of dental bridges, but the most popular variety includes two crowns, which fit over the teeth next to the empty space (the abutment teeth). The crowns serve to support a prosthetic tooth (or teeth) between them to "bridge" the gap. A dental bridge is very sturdy and can prevent many of the oral health issues that often accompany missing teeth.
Just like a dental crown, a bridge may be constructed of a range of materials, but porcelain is the often the best choice due to its aesthetic appeal.
The Dental Crown and Bridge Process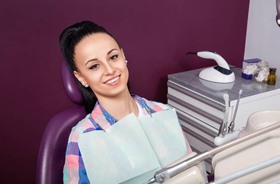 After we design your permanent restoration and a laboratory fabricates it, you will return to our dental office for a second appointment. We'll make sure your crown or bridge fits well and provides you with a comfortable bite. Finally, we will cement it in place with a special long-term adhesive.
Maintaining Your Dental Crown or Bridge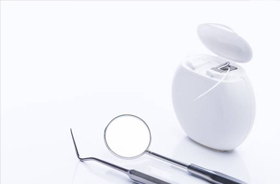 With proper care, you can reasonably expect your traditional crown or bridge to last for 5 – 10 years. In many cases, they last even longer than that. To help your restoration remain functional and beautiful for the long haul, you should:
Avoid grinding or clenching your teeth. If you struggle with these habits, a nightguard, TMJ therapy, or some rest and relaxation may help you stop.
Attend regular dental visits. Our team will always check to make sure your crown or bridge is still doing its job. If we notice any problems, we will recommend repair or replacement.
Maintain excellent oral hygiene. You should always maintain diligent brushing and flossing habits. If you have a dental bridge, it is important that you use a floss threader to clean the area beneath your artificial tooth.
Do you believe you could benefit from a crown or bridge? Contact Canal Side Family Dental today to schedule your restorative consultation.